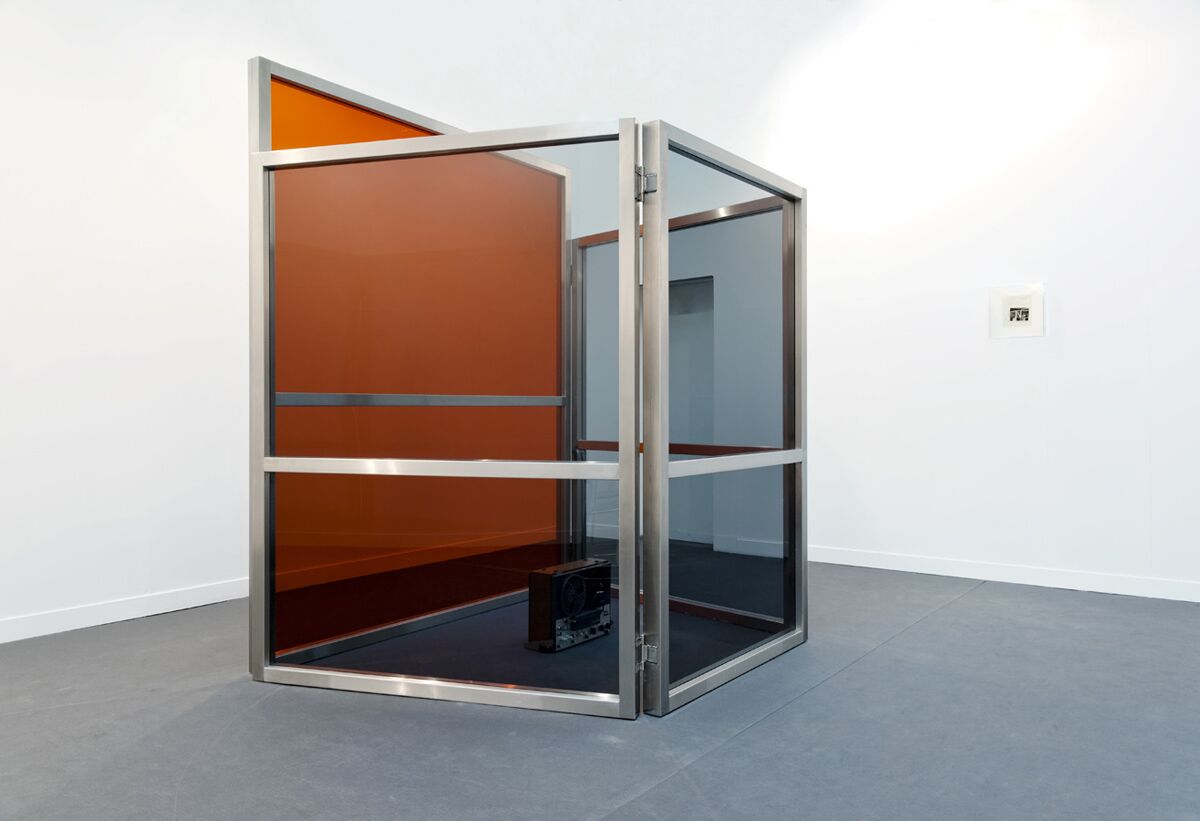 The Bullet-proof Angela Davis, 2011
Steel and Plexiglas structure, tape recorder, electric wire, watercolour on paper (30 x 29 cm.)
240 x 200 x 140 cm
The installation, whose Plexiglas and steel structure is reminiscent of minimalist sculpture, references the bullet-proof booth that protected philosopher Angela Davis, a Marxist, feminist and anti-racist militant, at the time close to the Black Panthers, when she spoke in Madison Square Garden in New York on June 30, 1972, shortly after the opening of the trial in which she would be declared innocent. A tape recorder plays Ein Gespenst geht um in der Welt (1971), dedicated to Davis by contemporary Italian composer Luigi Nono; the work begins with a voice intoning "Uno spettro si aggira per l'Europa" (A spectre is haunting Europe), the opening words of Karl Marx and Friedrich Engels's The Communist Manifesto (1848).
Courtesy the artist, Rome
Installation view Soledad, FIAC Paris, Grand Palais, 2011