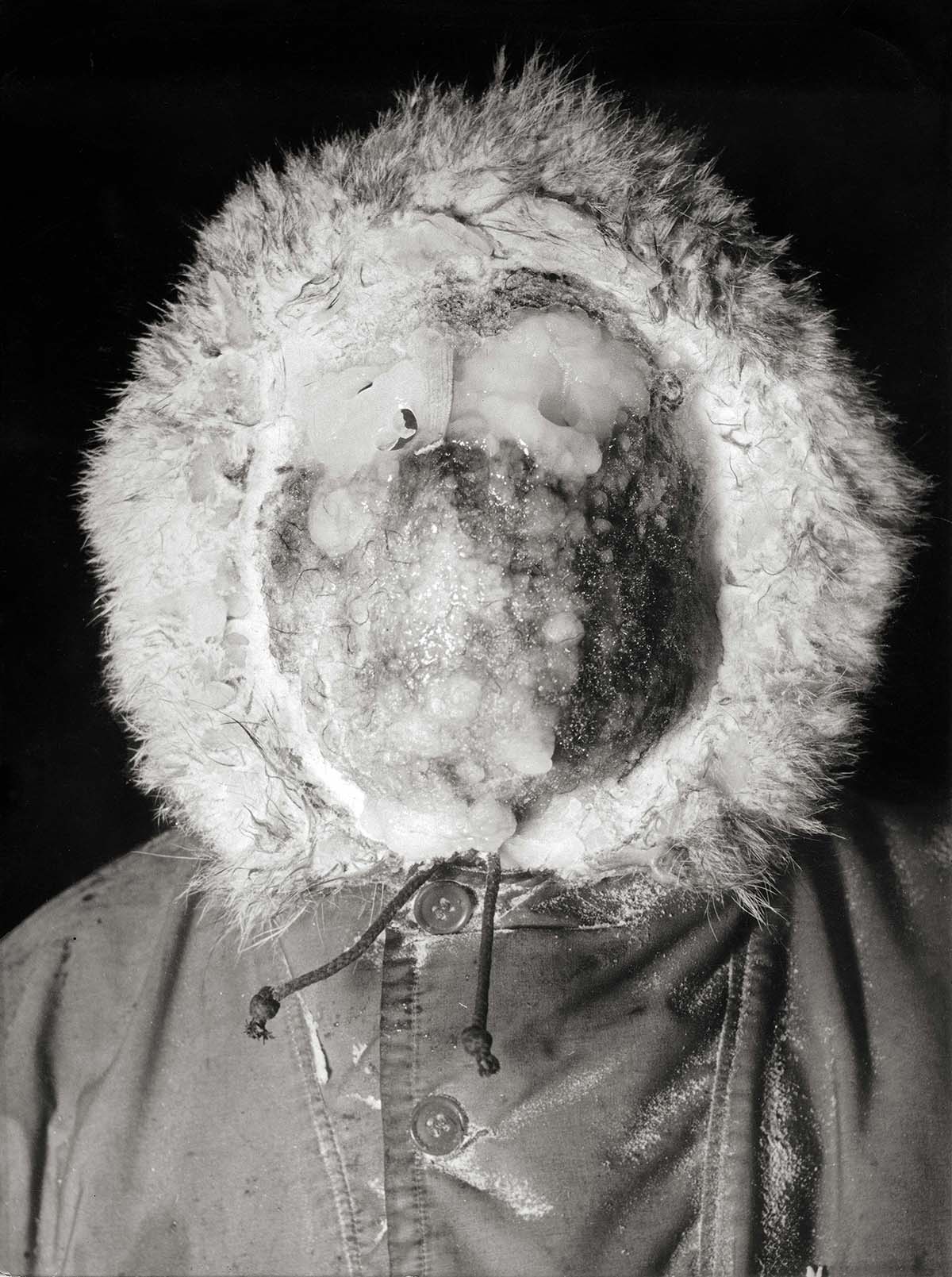 That's Me in the Picture, 2015
Black and white photograph on cotton paper
232 x 162,5 cm.
The magnified and unrecognizable face of Henri Boujon, a member of the French expedition to Antarctica in 1951, appears, reduced to an ice mask.
Installation view, That's Me in the Picture, Galerie Jousse Entreprise Paris, 2015.
Courtesy the artist and Galerie Jousse Entreprise, Paris.