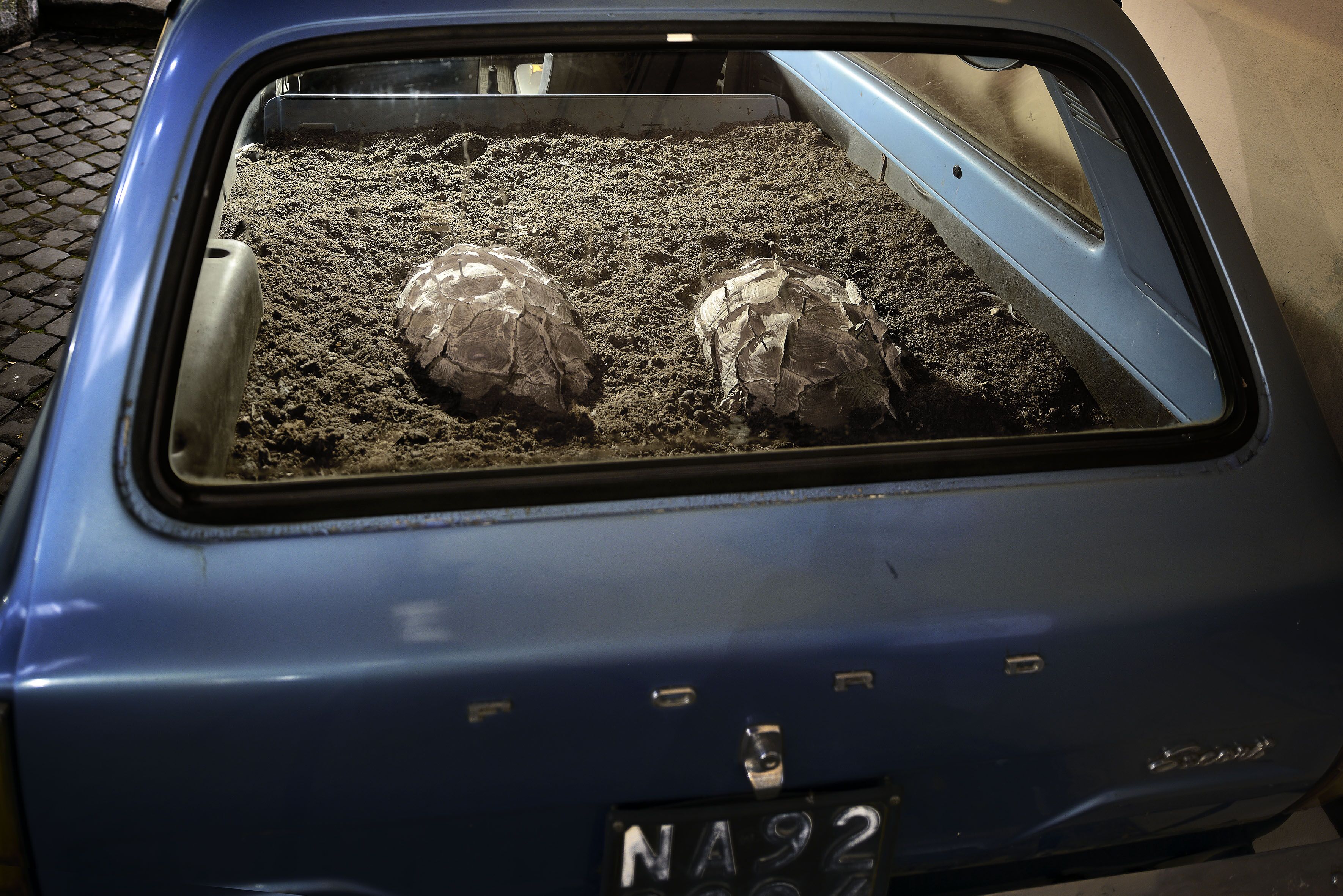 Letargo, 2016
Ford Escort, bronze (two elements, each 20 x 40 x 60 cm.), soil
Environmental dimensions
An old, rusty Ford Escort is used as a container for two bronze-cast tortoise shells, left as raw as they come out of the furnace. The shells are placed in the trunk of the car in a bed of soil, positioned the same way tortoises hibernate, creating a fragment of nature. The work is significant of the artist's fascination with cars, as "condensation of time", and uses the reference to hibernation in a political meaning: the right to sleep can be considered a form of resistance, even though only passive, as sleep, as Jonathan Crary writes, «interrupts the robbing of our time constantly perpetrated by the capitalist system».
Installation view, Magazzino, Rome, 2016